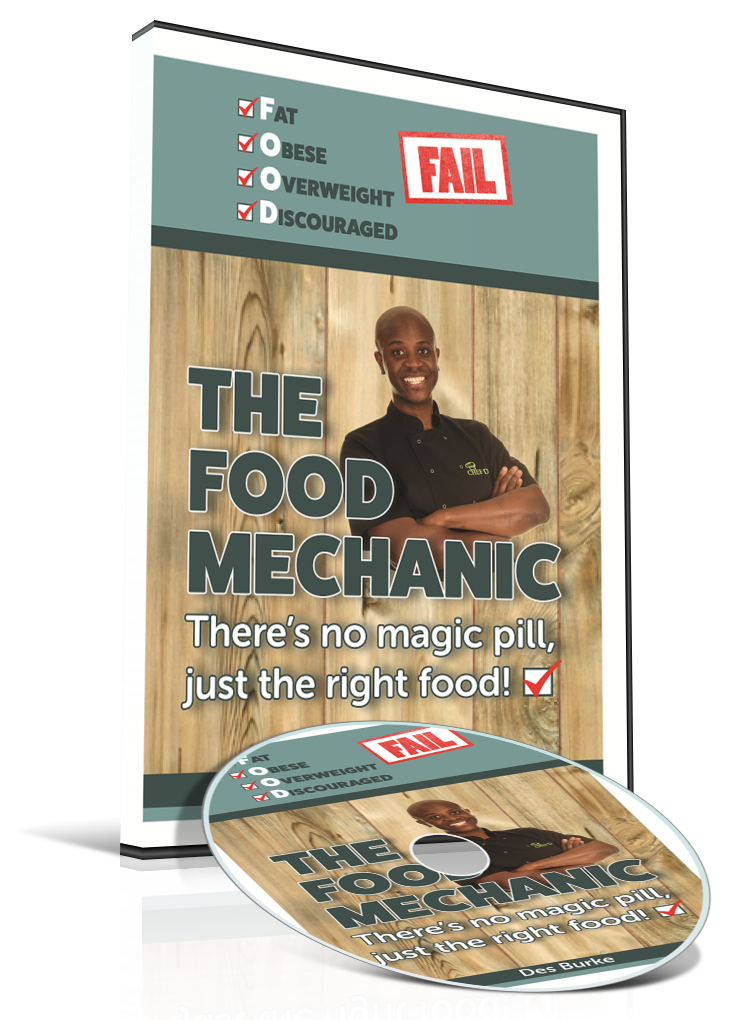 Get Chef Des' Latest eBook, 'The Food Mechanic' absolutely FREE When You Join email Mini-Course
BONUSES:
Resource Cheat Sheet
The Food Mechanic Checklist PLUS Regular Tips & Advice Directly from Chef Des!
Join our email newsletter for updates, useful information and exclusive access to valuable help, advice and superb recipes.
The Food Mechanic private subscribers email is where you'll discover how to transform your body and much more.
Subscribe Here!
Contact Chef Des and the team here.
Whether booking for one of Des' talks or seminars or if you simply want to know more.
Des will answer any questions you may have regarding The Food Mechanic.
Contact Des
A warm welcome from Chef Des - The Food Mechanic
Without food our bodies would slowly fade away but with the right food our bodies can thrive.
There's no such thing as perfect health, but we can always work towards optimal health, the best possible health to which you and I can realistically aspire too.
We need to eat and, with the right food, our bodies can become super-powered. There's no magic pill to do this, just the right food, to a better us.
Staying healthy often seems very complicated.
But would you put the wrong fuel in your car and expect it to operate at its best? .... Nope.  Would you put 2 stroke oil in a 4 stroke engine? … nope.  Or, would you give a dog chocolate knowing that its hazardous to it's health? … Nope.
So, with some very small changes to how you eat, which food you use as fuel can literally change your life.
It sounds silly, "Just nourish your body" but that's it in a nut shell, that's most of what we have to do.
There are a lot of us that are overfed but undernourished.
What about exercise?
Do you work out?  Do you keep active but aren't seeing any changes?
Well, you've heard the saying, "You can't out-train a bad diet" well its true … what you eat has a bigger impact on your body than you might think.
Exercising is pretty much guaranteed to help improve how you look, your appearance and may even affect your attractiveness to others.
Did you know that our bodies are designed to move pretty much all the time so, just working out for a six-pack, or tighter bum isn't all it's about, exercising goes beyond just looking great.
Improved blood sugar levels, insulin levels sensitivity, improved cholesterol and improved testosterone, are all things we don't see but are all things that impact on our health, and it all starts with the right food.  Then your body does the rest, but let's not forget our minds.
It's the strongest muscle we have! So let's look after it, let's feed it with the right fuel"
Take Survey - Download Entire 'The Food Mechanic' Book
Take our survey - The Food Mechanic MOT Questionnaire, it takes less than 5 minutes to complete.
Leave your email address after completing the survey and we'll send you the download link to get Chef Des' new book, The Food Mechanic.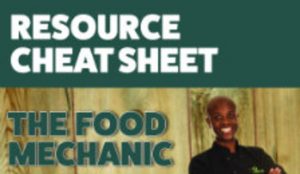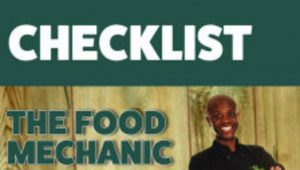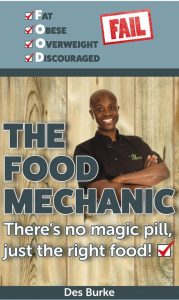 What People Are Saying About Chef Des
 (all testimonials are held on file)
Available Now from The Food Mechanic